qem_chibati

kuroko_no_basket
About
A general fan community for the
Kuroko no Basuke
anime and manga series.
Kuroko's Basketball | Kuroko no Basuke, is a Japanese manga and anime about basketball, which tells the epic story of a high school team trying to work their way to Nationals - and some of the rivals they face, the legendary Generation of Miracles, unbeatable in middleschool, who have split up and all gone to separate schools... One of the generation of miracles is part of of Seirin the main school, wait. Where did he go?
The manga and anime series are quite fun. :D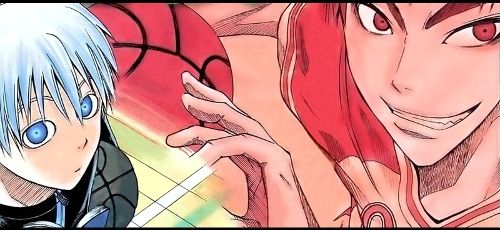 What's welcome here?
Pimping posts, discussion, updates, fanart, fanfiction (het, slash, femslash, yaoi, yuri, gen, poly, asexual, other... as long as it's got warnings it's all good :) ), icons, banners, love bars, reviews of series, fandom overviews, fandom recommendations (E.G link to art or fanfiction based on a series, that you like), advertisements; virtually anything if they are for Kuroko no Basuke.